Star Architects, Celebrity Architects and Architects known widely simply because they are in all the magazines, have become part of the common built form vernacular.
I have found myself recently using the term 'starchitect' again after a multi-year hiatus. I think it has something to do with these so called elitist architects, whilst always recognised for their notable public and commercial buildings, have now again entered residential development. Of course many famous architects in the past have always being doing this but it was during the previous boom that really got into profiling and publicly associating developments with these masters of architecture:
http://www.metropolismag.com/April-2006/Starchitect-Condos-2005/
I recall one brush I had with starchitecture; it was one hell of a humid day, I had just emerged from the Boston subway at the Kendall Square Station, my destination an old brick building that now housed the MIT Center for Real Estate. With the sweat increasing I found myself walking past the most odd of buildings, a cartoon style structure – the MIT strata center.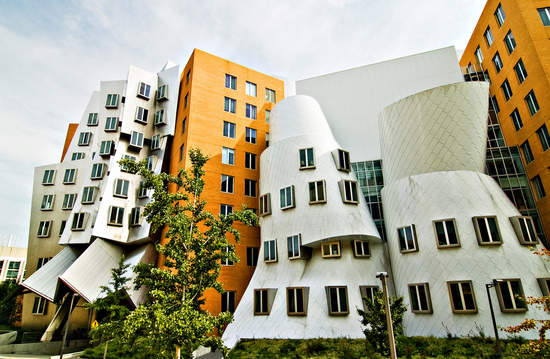 Source: http://www.eitc.org/ 
To take a break and soak up some air-conditioning I made a concerted effort to walk through the building on my way home after class. It was very interesting inside and out. A little research that night uncovered the building had some issues with surprise, surprise some of the details and MIT had sued Frank Gehry:
http://www.bloomberg.com/news/articles/2010-08-17/bashing-architects-with-lawsuit-only-kills-innovation-james-s-russell
Since that fateful commission Frank Gehry has designed some notable apartment and condominium buildings.
New York by Gehry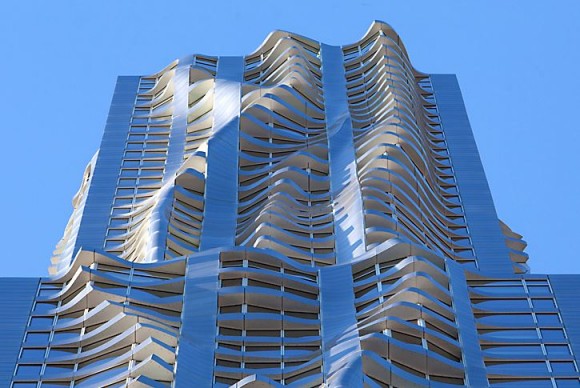 Source: http://www.newyorkbygehry.com/
The apartment building developers obviously targeted the appeal of Gehry's reputation in naming the building after him – here's an interesting article about living in what some big applers call a work of art :
http://www.nytimes.com/2011/11/29/nyregion/living-inside-new-york-by-gehry.html
Opus Hong Kong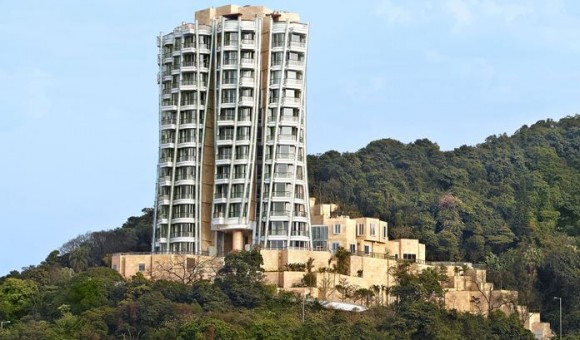 Source: http://www.opushongkong.com/
Opus, breaks all sorts of $ records, significantly helped by its dramatic location perched on 'The Peak' in Hong Kong as shown in http://fortune.com/2012/11/15/inside-frank-gehrys-surreal-opus-hong-kong/
Some recently designed buildings by other Starchitects include:
Herzog and De-Meuron Canary Wharf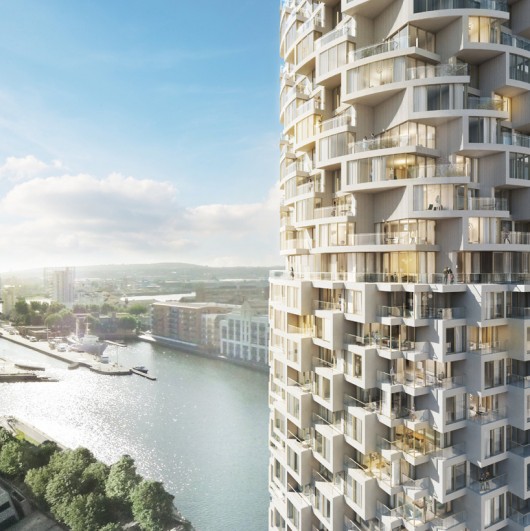 Source: http://www.archdaily.com/529812/canary-wharf-development-including-herzog-and-de-meuron-tower-wins-planning-approval/
Zaha Hadid 520 W 28th St New York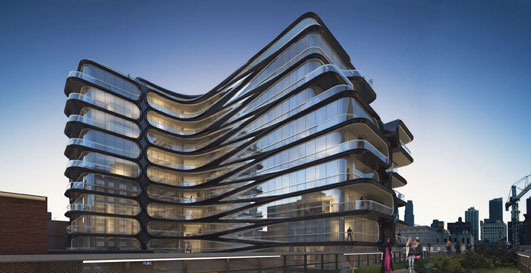 Source: http://www.e-architect.co.uk/new-york/520-west-28th-street
Phillipe Starck Yoo Montreal (just broken ground April 2015)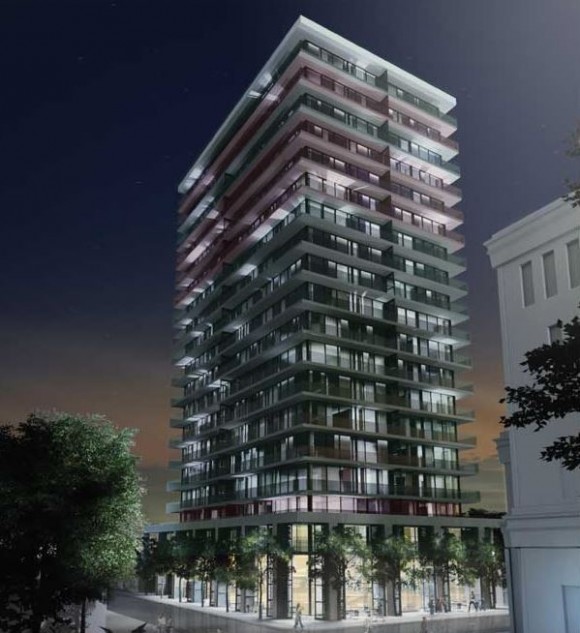 Source: http://www.yoomontreal.com/
Of course Starck is well know for his interiors and this development does not dissapoint.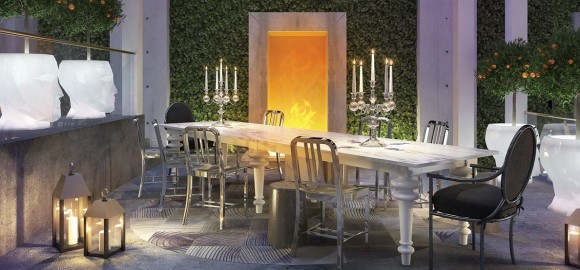 Source: http://www.yoomontreal.com/
Typically the idea is to make money off the architects name – one source quotes "Having a celebrity architect design a project adds a couple hundred thousand dollars, or an additional 1 to 3 percent," says developer Aby Rosen, who owns the Seagram Building.
Of course just like the Stata Center these buildings can backfire on the architect and the developer using the architects name or at least produce mixed results as this article, albeit pre the recent surge in NY apartment values, describes:
http://www.nytimes.com/2012/03/11/realestate/starchitect-buildings-test-the-value-of-a-name.html
That means there are also plenty of Starchitect plans that just don't get off the ground (end of a cycle anyone?) for example Santiago Calatrava's 80 South Street. Santiago is arguably best known for his bridges not condo towers though! – as I describe in a previous blog.
For another perspective on Starchitecture in general you may want to get hold of a copy of the book STARCHITECTURE Scenes, Actors and Spectacles in Contemporary Cities by Davide Ponzini and Michele Nastasi, 2011
Andrew.Crosby@aenspire.com
www.aenspire.com