Developers across the world look for different ways that their residential estates can stand out from the competition. Plenty include golf courses, canals, ski facilities, lakes, marinas, walking trails and other amenity.
There are some developers though, that look for an illusive theme that will compel buyers to choose their project over another. Developers pushing the boundaries really embrace the saying "build it and they will come".
This can create some very interesting, early adopter (and sometimes disturbing) property developments.
Here are some examples:
Airpark Communities
Airpark communities range from the lavish (like John Travolta's pictured below) to the more modest and conveniently targeted for middle class plane enthusiasts. There are now hundreds of subdivisions around the world based on the 'hangar and home' concept.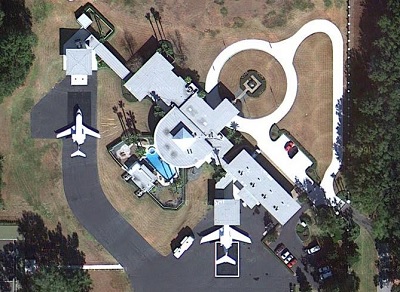 Photo Source:
www.fogonazos.es/2007/01/airparks-plane-in-your-garage.html

Airpark Community Links:
www.jumbolair.com
www.palmettoairplantation.com
www.bourlandestates.com
www.peachstateaero.com
www.soundsairpark.com
www.zandspruit.co.za
www.ostsee-airpark.com
www.mueritz-airpark.de

Equestrian Communities
Fancy having your your own stables or horses ready for you on demand and on site riding trails?

Equestrian Community Links:
www.equestrianlakes.com
www.cressey.com/highpoint
Aviation and Equestrian
Of course what is the point of flying home for the weekend without having access to your trusty stead?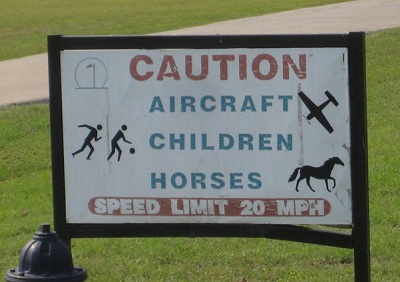 Photo Source:
http://hiddenvalleyairpark.org/httpdocs/hva_photos.htm
Aviation and Equestrian Community Links:
www.eaglesranchestates.net
www.hiddenvalleyairpark.org
Waterski Communities
There are plenty of estates around the world positioned next to lakes both man-made and natural. However, living next door to a  purpose built waterski course, in an estate for budding professional water skiers is an entirely different matter.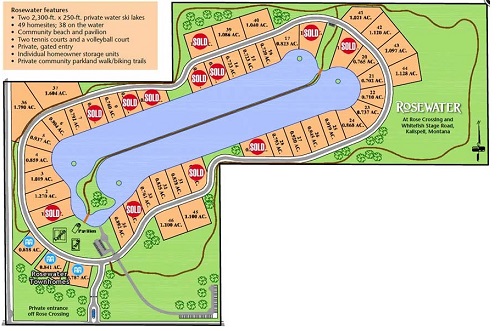 Photo Source: http://rosewaterski.com/
Waterski Community Links:
www.rosewaterski.com/
Motorsport Communities
Living next to a busy road is not typically a sales advantage, so what about living trackside?
Motorsport Community Links:
www.hamptondowns.com
www.autoblog.com//victory-lane-luxury-community-will-feature-on-site-road-course
Vineyards, Olives and Truffle Communities
Invite your friends over, sit back, take in the expansive view and break open a bottle or snack on your (at least your communities) very own vintage.
Vineyards, Olives, Truffles Links:
www.slaley.co.za
www.croydon-estate.co.za/
www.bradcorp.com.au
www.tearaiestate.co.nz

Farm Communities
There are estates where you can really get your hands dirty and some even come with a business related tax deduction. Some of these developments really just have token farms as a central attraction while others integrate all things organic and conservation – applying 'living off the land' eco principles.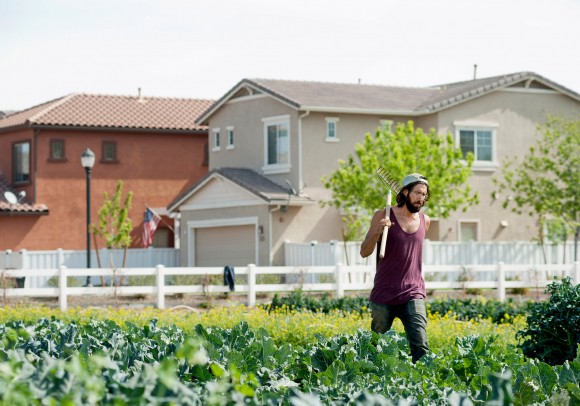 Photo Source:
www.nytimes.com/2014/03/12/dining/farm-to-table-living-takes-root.html
Farm Community Links:
www.serosunfarms.com
www.kukuiula.com
www.agritopia.com
www.southvillage.com
www.willowsford.com
www.serenbecommunity.com
Rejuvenation Communities
Life in the city can be hectic, home is supposed to be a sanctuary. Why not embrace your rejuvenation to the fullest in a subdivision based on ancient relaxation?
Rejuvenation Links:
www.frangipanicountryestates.com
Petroglyphs
Ok the developer hardly was around to put these in thousands of years ago. Still the adjacent and accessible nation monument makes this subdivision somewhat unique.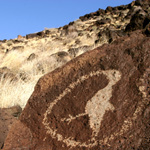 Photo Source and Petroglyphs Links:
www.petroglyphestates.com
Faux Communities
Many developments borrow their design cues from the history of other countries. For example the American southwest is deluged in Tuscan inspired estates. However, for some developers nothing less than carbon copies will do in the ironic and often absurd attempt to 'be different'. Yes in these examples we are talking about purpose built residential communities – where people actually buy and live – that makes it a lot different to the pimped up Vegas theme resorts.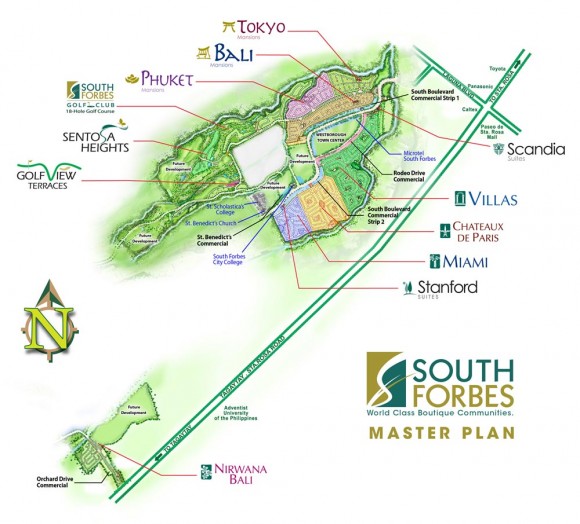 Photo Source:
http://www.southforbes.com/sta-rosa-laguna-silang-cavite-tagaytay-real-estate.php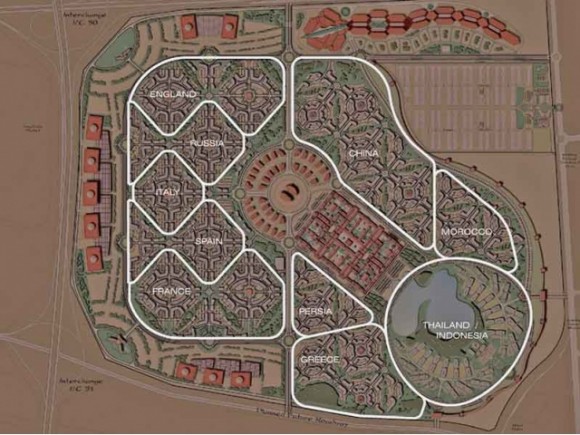 Photo Source: http://www.internationalcity-dubai.com/about-international-city-dubai.html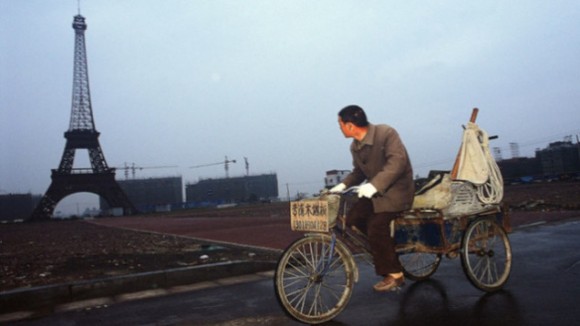 Photo Source: http://io9.com/the-bizarre-copycat-architecture-of-china-455672655
Faux Community Links:
Thames Town
Sky City (Paris)
Chinese mimicry
www.coralgables.com
www.internationalcity-dubai.com
www.southforbes.com
Gurgaon
Occasionally a replica works well:
Pomander-Walk New York
Disney and Theme Park Communities
Whilst Disney is a developer in its own right, there are also others tapping into the Disney experience to sell homes. In addition other theme park based residential subdivisions are starting to make an impact as this Wharton article describes.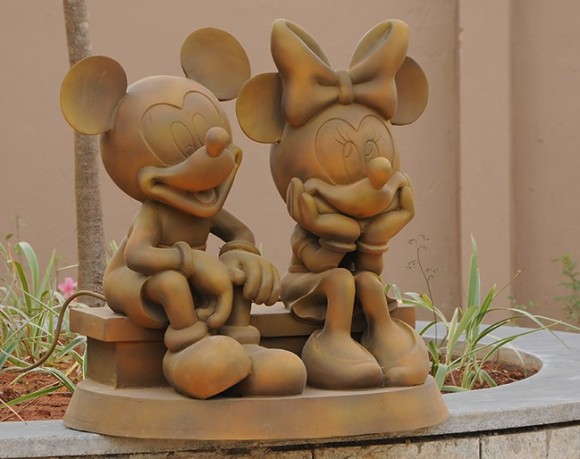 Photo Source: http://www.prestigeconstructions.com/lakeside-habitat/overview.php
Disney and Theme Park Community Links:
www.disneygoldenoak.com
www.thecounty.in
www.prestigeconstructions.com
www.bharatestates.com
Marina Communities
There is nothing particularly unique anymore about the idea of a marina accompanied with residential development, nor canals with berths attached to each lot. Evenso, this article would probably not be complete without some examples as developers worldwide push the integration of waterways, marinas and housing.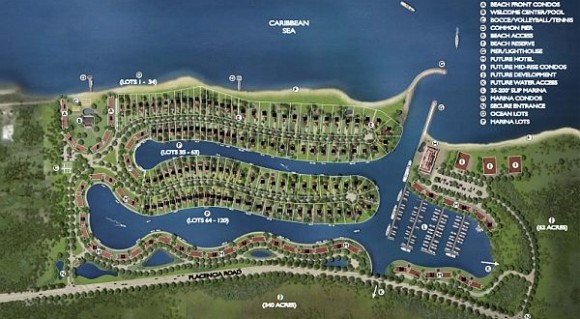 Photo Source: www.opp-connect.com/09/12/2013/belize-marina-development-excites-us-investors/
Marina Links:
www.marinavillagefiji.com/
www.marsdencove.co.nz/
belize-marina-development-excites-us-investors
www.undinebay.com/Map.php
www.labalisemarina.com/en/project/vision.aspx
www.thewavemuscat.com/en/general/masterplan
www.edenisland.sc/Marina/island-marina.html

Gated Communities
Just putting a gate at the entrance to a development can create exclusivity as well as security. There are thousands of gated communities – some with a unique style, a special combination of amenities or simply a big price tag to call home.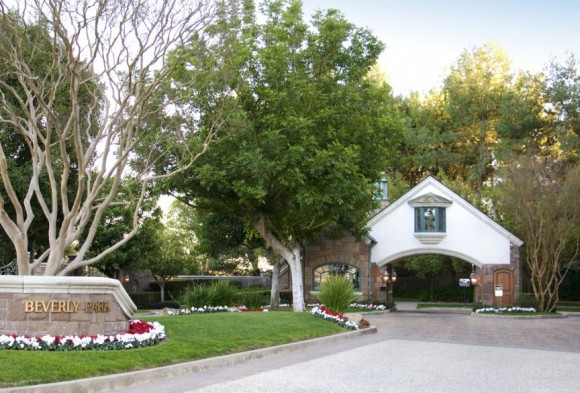 Photo Source: http://www.therichest.com/expensive-lifestyle/15-gated-communities-that-attract-the-rich-and-famous/14/
View some of the more exclusive gated communities here:
www.realestate.msn.com
www.forbes.com/americas-most-exclusive-gated-communities/
www.therichest.com/15-gated-communities-that-attract-the-rich-and-famous/
———————————
[Note many links have been truncated so click on the link to view rather than cut and paste the web address]